Company RDI, managing investor of residential complex Suburban Quarter in the city of Khimki, has resumed construction of the project, holding a meeting with co-investors. The future residents discussed construction time line with the developer and took a tour of the Suburban Quarter buildings under construction.
80 project co-investors arrived for the meeting October 24. In the first part of the meeting Alexei Zuev, head of RDI project answered the questions of the future Suburban Quarter residents. He said that RDI assumed management functions in September, resolved financing issues and is resuming previously suspended construction of the project.
Alexei Zuev noted that several other contractors resumed works on the site. Company ElektroSvyzStroy will complete construction of a daycare center before March 2016, while RDI plans to put it in operation in April. Companies Lamos Group, TechStroyMontazh and Vesna also started some works on the construction site.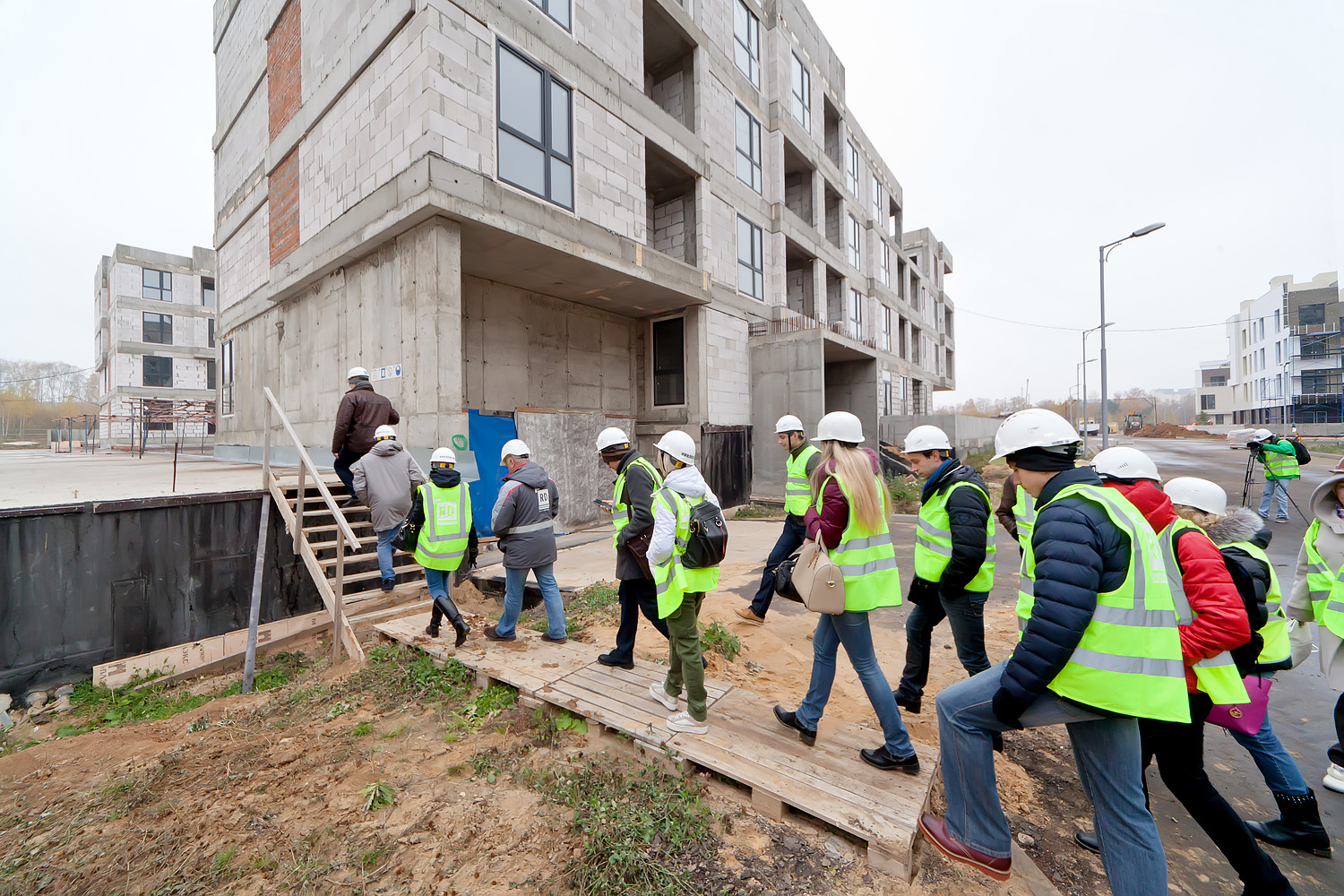 According to the approved plan, 2015-2016 RD Construction, one of the general contractors will complete construction of five apartment houses. Building No.20 will be commissioned before the end of 2015. Buildings No.17 and 18 are expected to be completed before the end of March 2016. It is planned to commission Buildings No.15 and 16 before the end of 2016.
This October RD Construction performed short-notice mobilization to the site – in less than 2 weeks – to resume works. The future Suburban Quarter residents took a tour of RD Construction sites to see the construction with their own eyes.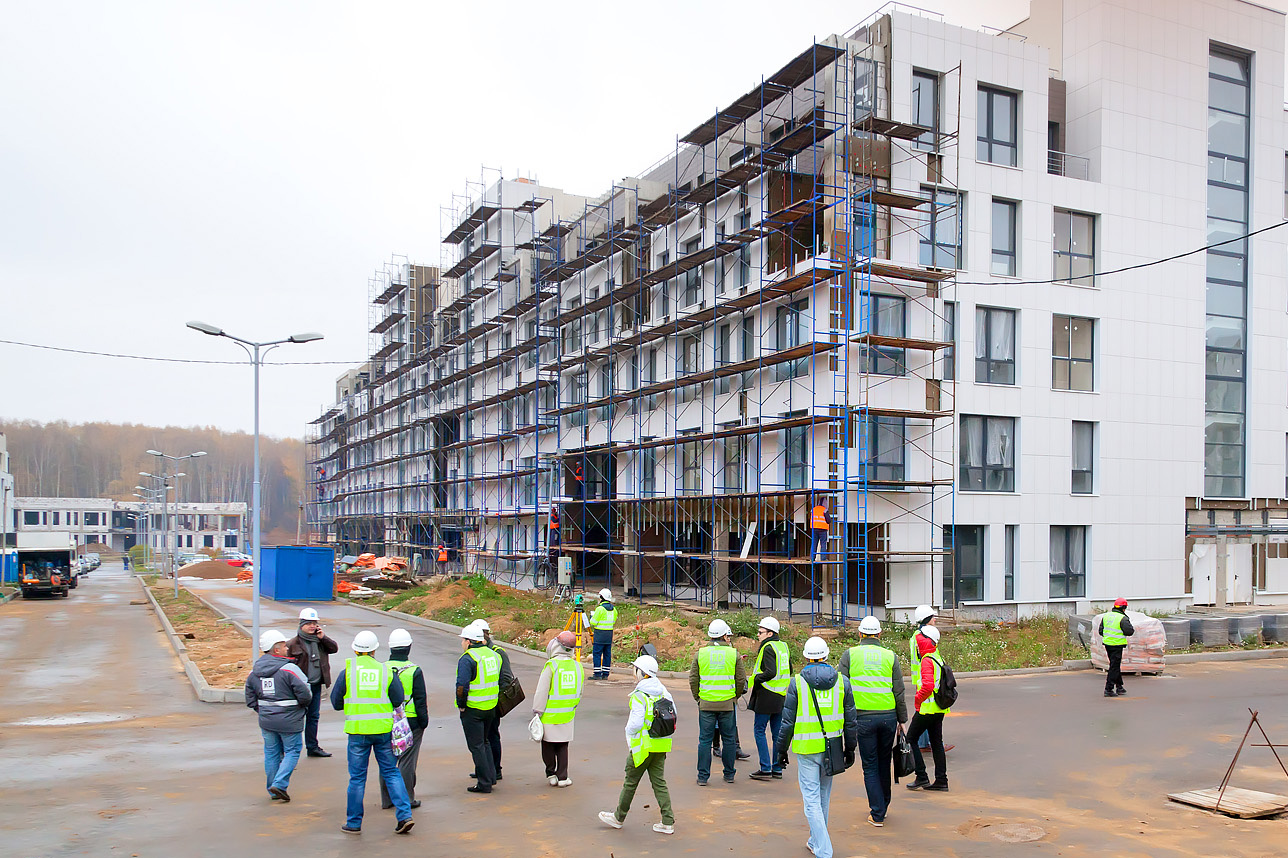 "Customers choose RD Construction because they are confident of construction quality, industrial standards and absolute safety of projects, and this is why today we are hosting a tour and are open to you", Valery Dzhioyev, head of RD Construction crew said to the co-investors. "We warrant that subject to well-timed financing of construction we are going to complete the projects on schedule and with due quality".
110-120 workers are currently engaged on the Suburban Quarter site on a daily basis, and this number keeps growing. In November web cams will be installed on all sites to monitor the construction.
In November RDI plans to choose a general contractor for the construction of buildings No.1,2,5 and 6, start construction works in February and complete them by December 2016. Thus, the developer plans to complete all current projects at Suburban Quarter before the end of the next year.