Presentation of the RDI Cultural Center will take place in Novo-Molokovo residential complex on December 20.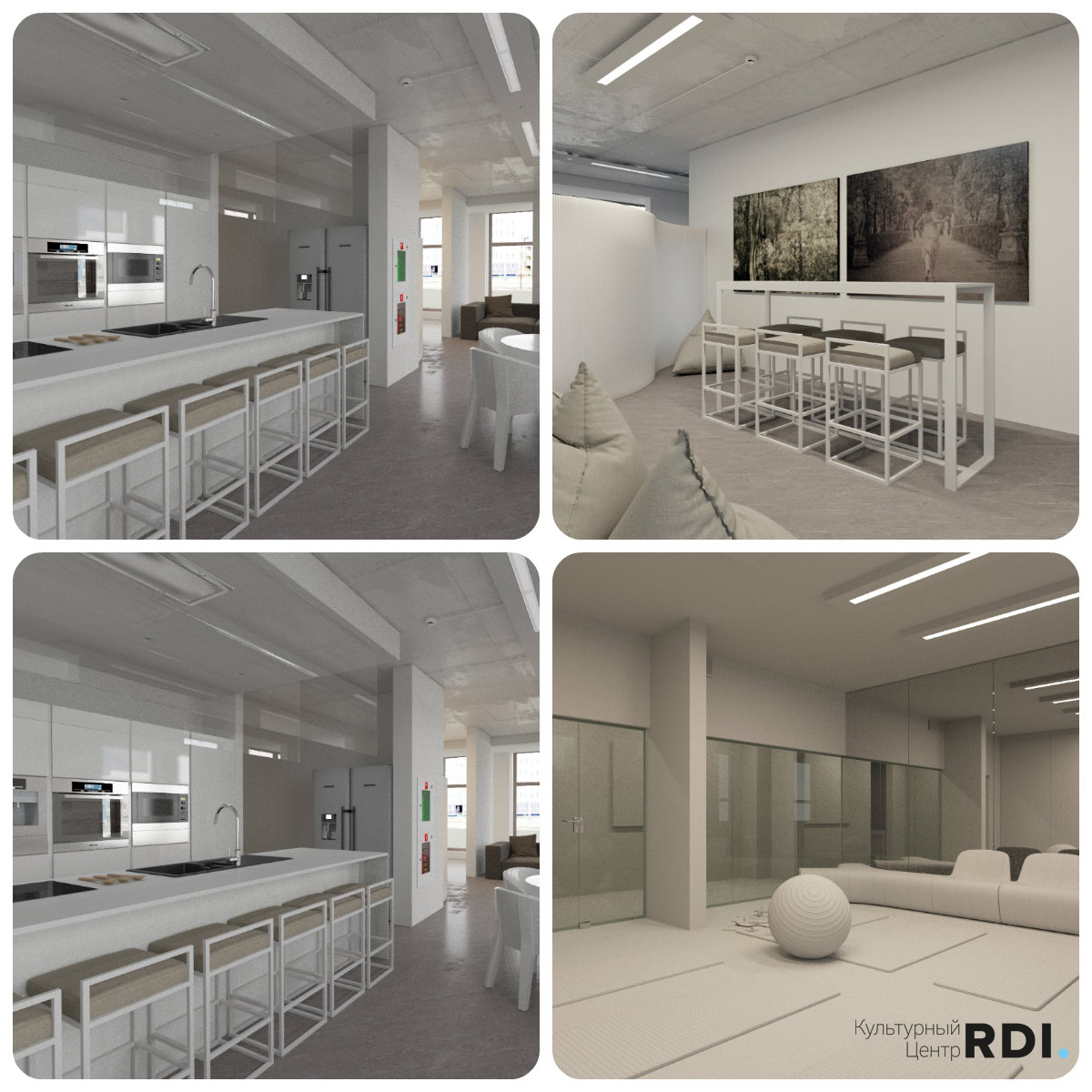 The Cultural Center is a cozy ground for communication and interaction between all dwellers. It will arrange learning activities for adults and children, after-school child-care, movie shows, lectures by experts in different areas, vernissages, master classes and sporting activities for any age. Almost all proceedings of the Cultural Center will be realized at the expense of the dwellers' initiatives.
Development of the Cultural Center is part of the RDI strategy realizing a new approach to the development of their own infrastructure and creating not only living space, but also unique atmosphere not measurable in square meters.
The program of the RDI Cultural Center is made for the convenience of any dweller to hold or visit different events. On average, about 500 people will visit it every month.
The facilities of the Cultural Center are located within walking distance for all the complex dwellers making 278 sq. m., including a gym, a family cafe, a separate coworking zone, a library.
The opening of the new creative grounds for the dwellers is timed to the winter festival, so all the people gathered there can visit the events:
• "Faces of Novo-Molokovo" exhibition depicting portraits of the 26 most involved complex dwellers you can be proud to be neighbors with. Photos made by Lena Tsibizova (photographer and member of the Troika art group);
• Concert featuring the Moscow soul performer, song writer, leader and producer of the Аnise English-speaking band, complex dweller Anna Volkova;
• Opening of the New Year Fair displaying handmade products made by the dwellers and labeled «made in Novo-Molokovo»;
• Master classes for children, opening of the Christmas tree bazaar and the skating rink.
Come and spend the day with us!
It will surely be of interest to you!